Information

About MPGD


Poster


Venue


Charpak Award


Important Dates


Organizing committee


Advisory committee


Contact
Links
Sponsors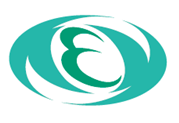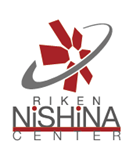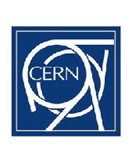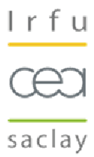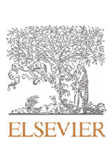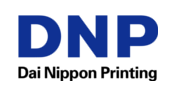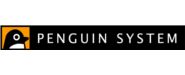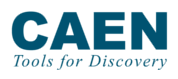 What's new
09/09/2011 Please upload your poster to KEK document server
05/09/2011 The group photo
04/09/2011 Oral presentation materials are availbale on KEK document server
31/08/2011 Kiseki Nakamura and Sverre Dørheim won Charpak Award. Congratulations!
25/08/2011 Program and Poster list are updated
24/08/2011 Participants list
28/07/2011 Book of abstracts
17/06/2011 Abstract acceptances were delivered. If you did not receive the acceptance mail in spite of sending abstract, please let us know by e-mail.
27/05/2011 Abstract submission closed
18/03/2011 Registration and Abstract submission open
18/03/2011 2nd bulletin[pdf]

Micro Pattern Gaseous Detectors
The invention of Micro-Pattern Gaseous Detectors (MPGD), in particular the Gas Electron Multiplier (GEM) and the Micro-Mesh Gaseous Structure (Micromegas), has triggered active research and development on a new generation of gaseous detectors. These technologies, together with other micro-pattern detector schemes recently developed, allow for the development of detectors with unprecedented spatial resolution, high-rate capability, large sensitive area, operational stability, and increased radiation hardness. A large number of groups world wide are developing MPGD devices for future experiments at particle accelerators, for experiments in nuclear and astroparticle physics, as well as for industrial applications such as medical imaging, material science, and security inspection. Given the growing interest in this rapidly developing field, we are organizing an International Conference series, dedicated to review the current status of various MPGD detector technologies, new results, new concepts, applications and future developments.
Venue
The 2nd International Conference on MPGDs will be held in Maiko, Kobe, Japan at Seaside Hotel MAIKO VILLA KOBE, located suburban of the Kobe city, from 29 August to 1 September, 2011.
Travel information
Official Kobe Tourism Site

RD51 Collaboration meeting
The Conference will be followed by the RD51 Collaboration meeting on 2-3 September at the same venue.
Young scientist "Charpak Award"
A special Elsevier Young Scientist Award dedicated to Georges Charpak, who passed away on September 29, will be provided by the NIMA editorial board. The best young presenter(s) (aged 35 or less) at the conference will be awarded the memorial prize, which includes a 1,000 EUR (total) award, at the conference dinner on August 31st.

***Kiseki Nakamura and Sverre Dørheim won Charpak Award!***
Important Dates
27 May 2011 : Deadline of abstract
17 June 2011 : Oral/Poster/Reject decision will be announced
22 July 2011 : Deadline of early registration
26 August 2011 : Deadline of registration
29 August - 1 September 2011 : MPGD2011 Conference
2 - 3 September 2011 : RD51 collaboration meeting
14 October : Paper submission deadline
International Organizing committee
A.Cardini (INFN Cagliari), K.Desch (U.Bonn), Th.Geralis (NCSR Demokritos Athens), I.Giomataris (CEA Saclay), T.Kawamoto (ICEPP Tokyo), A.Ochi (Kobe Univ.), V.Polychronakos (BNL), A.Sharma (CERN), S.Uno (KEK), A.White (U.Texas Arlington), J.Wotschack (CERN), Z.Zhao (USTC China)
Local Organizing committee
J.Haba (KEK), H.Hamagaki (CNS Tokyo), T.Kawamoto (ICEPP Tokyo), A.Ochi (Kobe Univ.), H.Sekiya (ICRR Tokyo), A.Sugiyama (Saga Univ.), H.Takahashi (Tokyo), A.Taketani (RIKEN), T.Tamagawa (RIKEN), T.Tanimori (Kyoto Univ.), S.Uno (KEK)
Advisory committee
T.Behnke (DESY), R.Bellazzini (INFN, Pisa), A.Breskin (Weizmann Institute), P.Colas (CEA, Saclay), G.Fanourakis (NCSR Dimokritos Athens), S.D.Torre (INFN, Trieste), H.van der Graaf (NIKHEF), J.Haba (KEK), J.Jaros (SLAC), T.Matsuda (KEK), W.Riegler (CERN), L.Ropelewski (CERN), F.Sauli (TERA Foundation), T.Tanimori (Kyoto Univ.), M.Titov (CEA Saclay)
Contact
E-mail: mpgd2011

gmail.com

Go to top of page